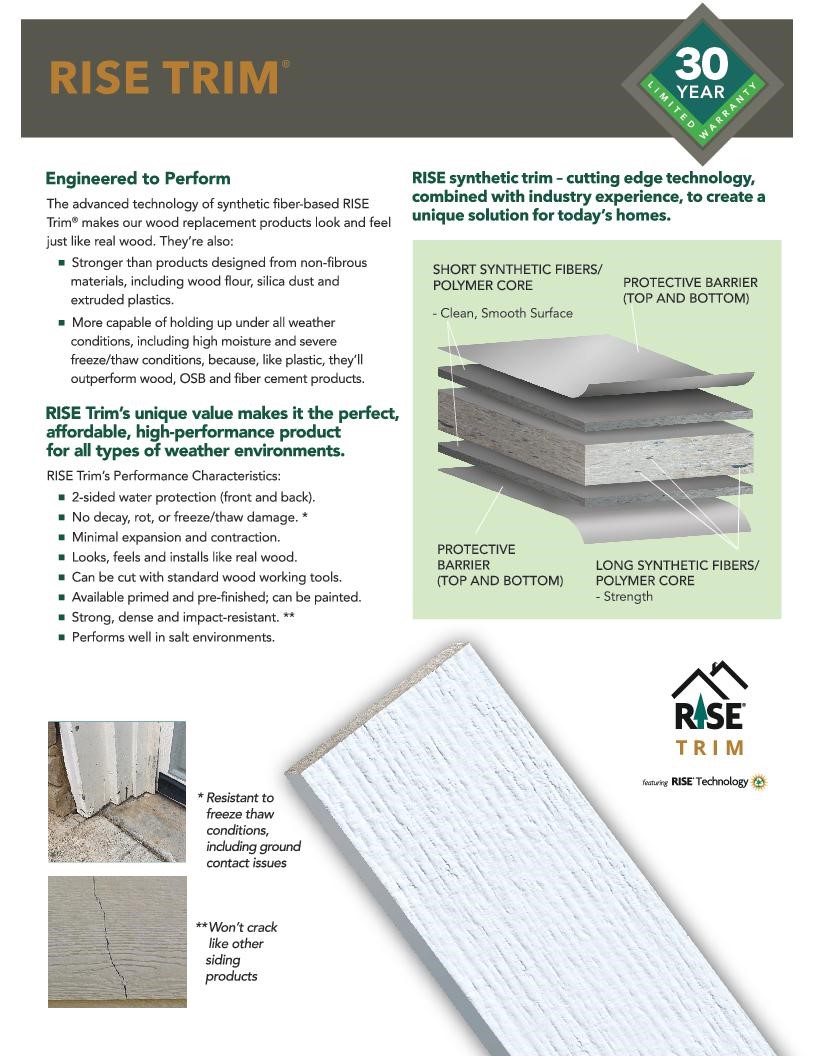 RISE Trim
Products PDF
Warranty PDF
RISE is available in a variety of sizes and can be cut with standard wood working tools. Consisting of a dual protective barrier (top and bottom), carpet fibers and other synthetic materials, and a polymer core, RISE Trim won't crack over time like other trim products, is decay and rot-resistant — including ground contact — and resistant to freeze / thaw issues.
Composite, Moulding, Exterior Trim
View More Millwork
View More Siding
13' length with minimal seams; reduced waste
Decay and rot-resistant, including ground contact
Minimal expansion and contraction rates
2-sided water protection (top and bottom)
Resistant to freeze / thaw issues
Looks, feels and works like real wood
Strong, dense, and impact-resistant
Non-toxic
Participant in circular economy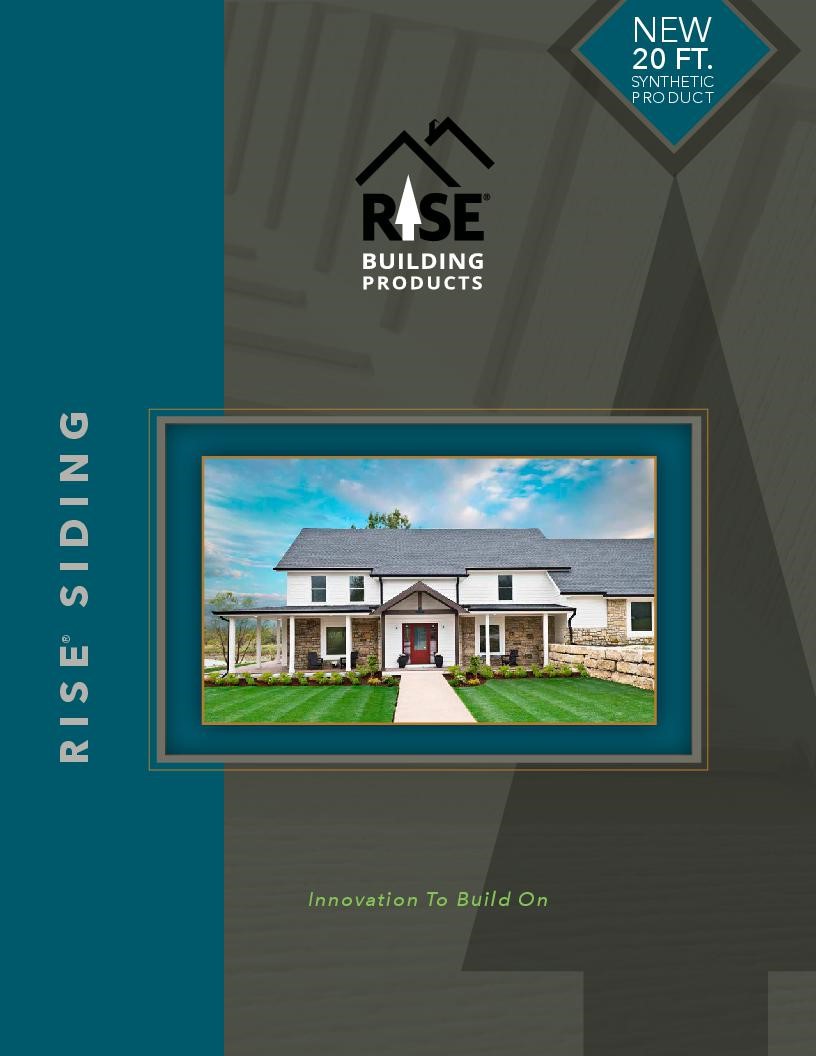 RISE Siding
Products PDF
Warranty PDF
RISE Siding products are available in a vertical wood grain finish, and offered in all the typical sizes needed to complete any home's exterior. It's pre-finished in eight colors specifically chosen to work well with all types of home styles, and are pre-primed or pre-finished with high-performance coatings.
Composite
View More Siding
20' length with minimal seams to reduce waste
2-sided water protection
No decay, rot, or freeze/thaw damage
Minimal expansion and contraction
Looks, feels and installs like real wood
Can be cut with standard wood working tools
Available primed and pre-finished; can be painted
Rugged and easy to work with
Participant in circular economy