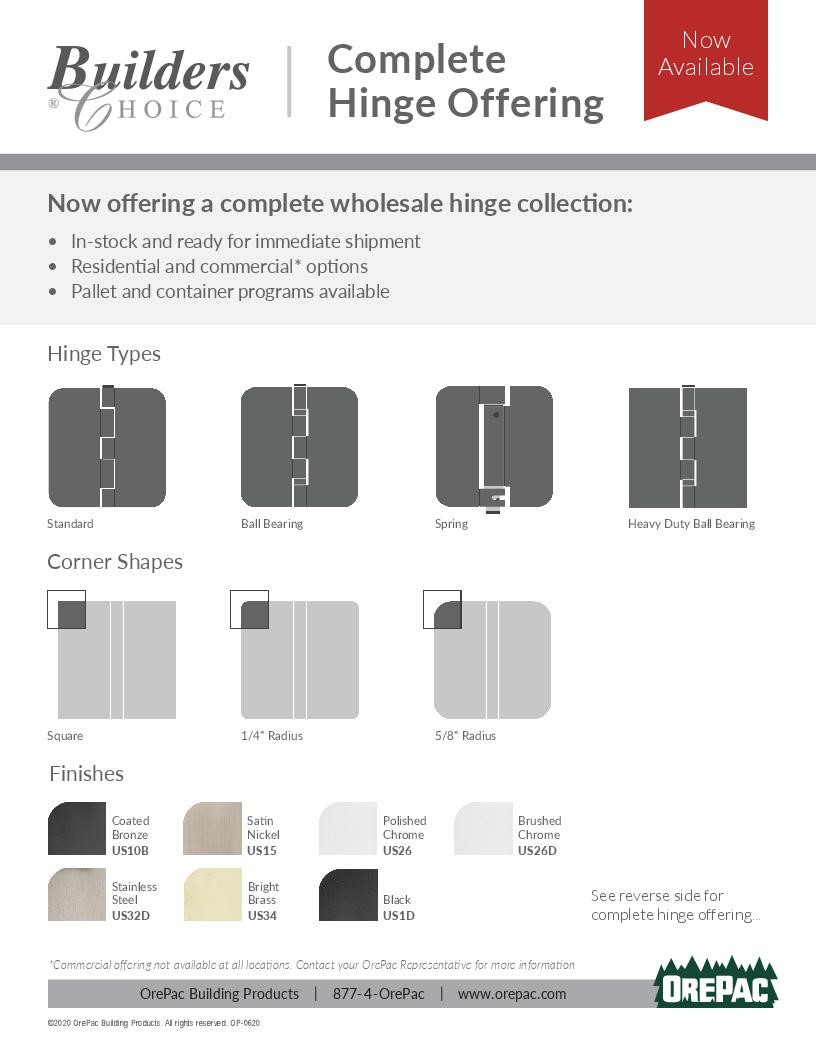 Builders Choice Complete Hinge Offering
Products PDF
Now available from Builders Choice: a complete wholesale hinge collection featuring a variety of hinge types and corner shapes. Finishes include coated bronze, stainless steel, satin nickel and much more!
Hardware
View More Doors
In-stock and ready for immediate shipment
Variety of residential options
Commercial options available in some locations
Pallet and container programs available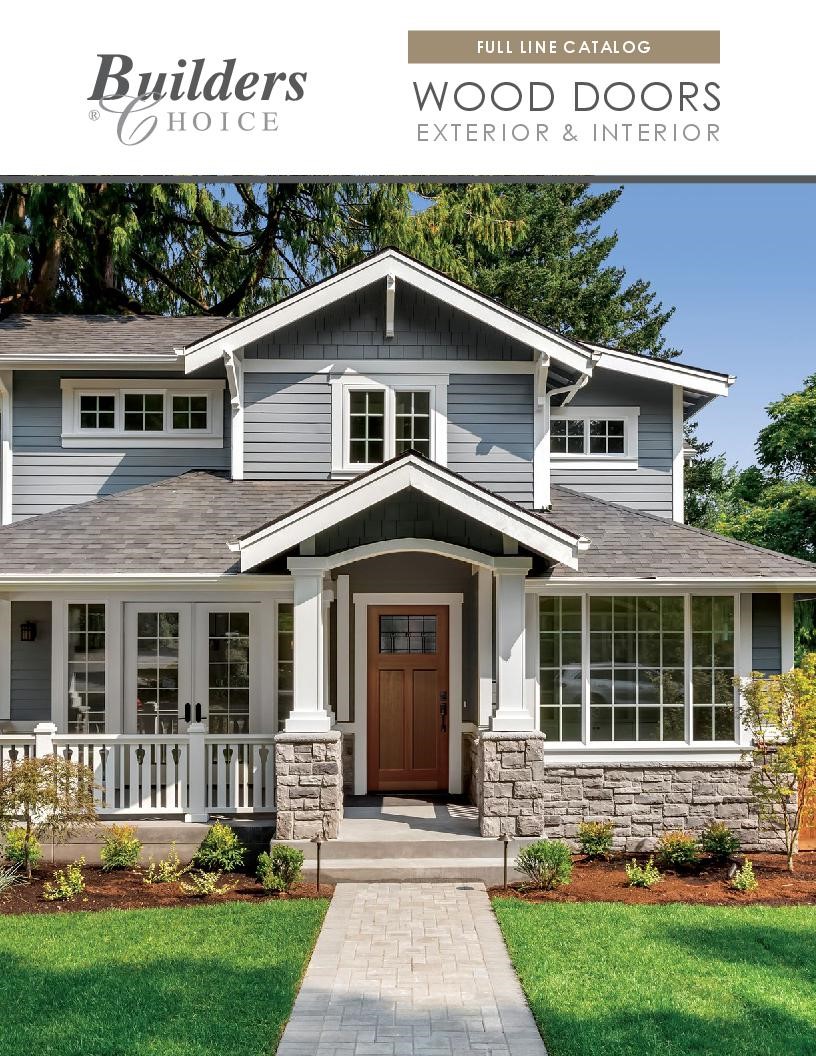 Builders Choice Wood Doors
Products PDF
Our collection features both locally and regionally stocked interior and exterior wood doors from Builders Choice and Rogue Valley Door. Our wood doors come in a wide assortment of species, sizes, and architectural styles to fit your needs. From standard looks to custom designs, our high-quality doors are produced with state-of-the-art machinery at the hands of expert craftsmen. Stile and rail interior doors are offered in traditional, bifold, and French door styles. Opt for raised or flat panel doors for a classic look, or choose from a wide selection of clear and decorative glass for a light-filled interior doorway. Add curb appeal and value to your home by upgrading the look with a Builders Choice door.
Exterior, Interior, Stile and Rail, Barn Doors, Custom, Fire-Rated
View More Doors
Offered in multiple wood species
Available in 6'8" and 8'0"
Interior pre-hung doors, double doors, pocket doors, bifold doors, and door slabs
Clear and decorative glass options
Custom interior doors available from Rogue Valley Door
Engineered construction is designed to minimized warping and extend the life of the door
Includes fire-rated and barn door options
Warranty will vary based on door selection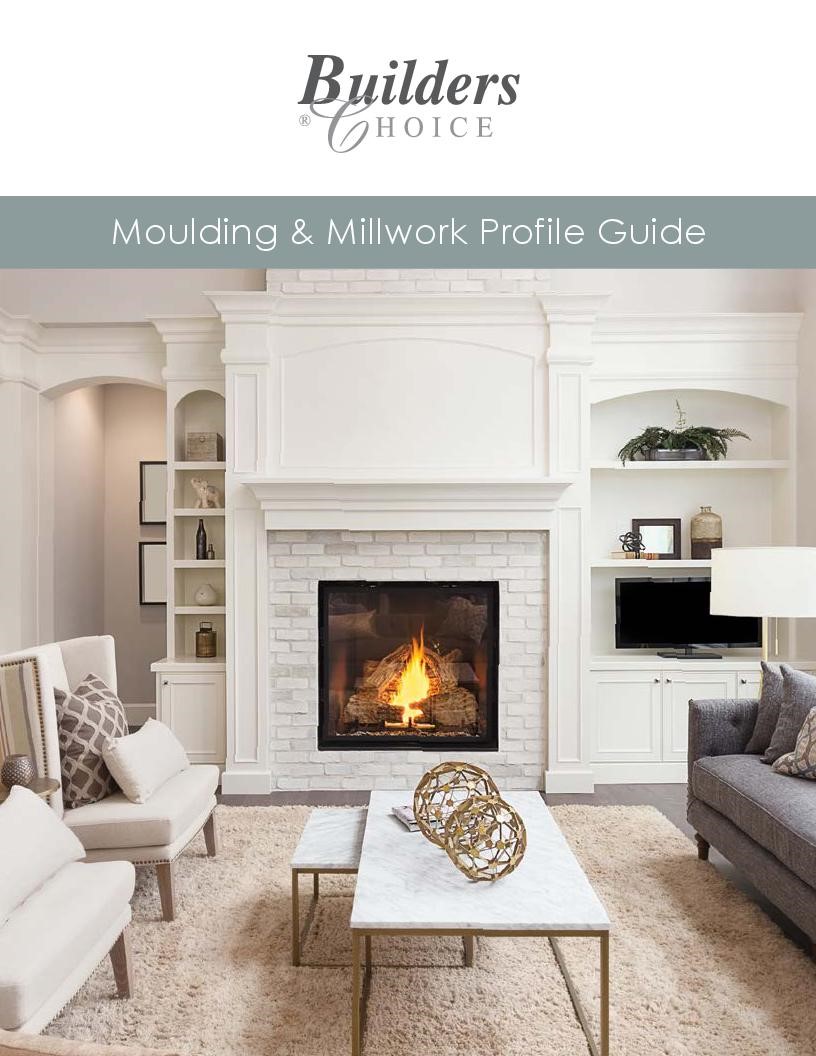 Builders Choice Moulding & Millwork
Products PDF
Builders Choice produces an extensive collection of unfinished moulding and millwork. Using architecturally-correct detailing, Builders Choice offers a variety of profiles that will complement the look of any home. Moulding and millwork is crafted in a selection of hardwood and softwood species, as well as in premium medium-density fiberboard (MDF). Browse our catalog to view the full moulding and millwork offering.
Moulding, MDF, E2E, S4S
View More Boards
View More Millwork
Offered in hardwood, softwood, MDF
Base moulding, crown moulding, casing, and more
Sold as unfinished woodwork
Paint or stain-ready
Recommended for interior use
Custom patterns available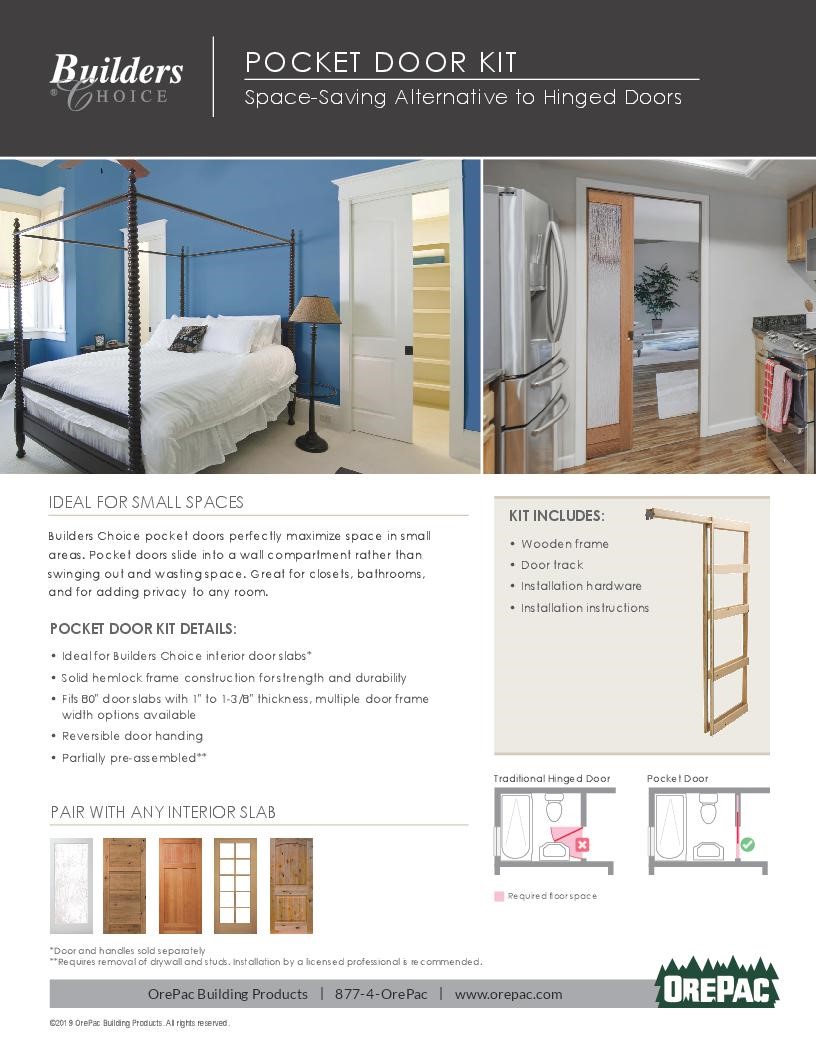 Builders Choice Pocket Door Kit
Products PDF
Builders Choice pocket doors add convenient privacy to interior entryways. Rather than wasting valuable space, pocket doors slide into a wall compartment instead of swinging out. Pair an interior door slab with our pre-assembled pocket door kit to perfectly maximize space in small areas.
Interior, Stile and Rail
View More Doors
Hemlock pocket door frame
Available for 6'0 door slabs with 1" to 1-3/8" thickness
Multiple door frame widths available
Ideal for Builders Choice interior door slabs
Reversible door handing
Partially pre-assembled
Installation hardware included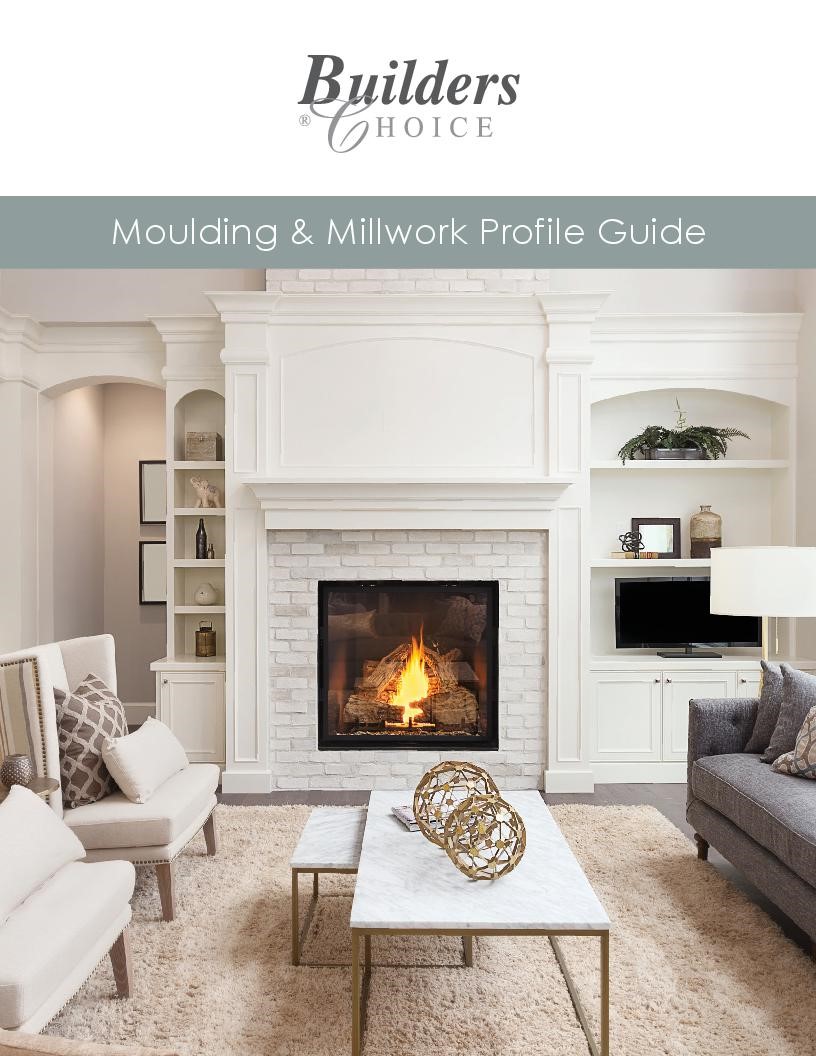 Builders Choice Wood Boards
Products PDF
Builders Choice wood boards are available in various sizes and species. Hardwood, softwood, and MDF boards are offered as eased two edges (E2E) and surfaced four sides (S4S).
Moulding, Wood Boards, MDF, E2E, S4S
View More Boards
View More Millwork
Offered in multiple wood species
Sold as unfinished woodwork
Paint or stain-ready
Recommended for interior use
Ideal for moulding, furniture, DIY projects, and more